Rent cheap GPU server thanks to used hardware
Used computer parts become AI-POWER
We are the first provider of AI hardware made from used gaming components. After all, why throw away old hardware when you can build wonderful computers for machine learning or real-time AI from it?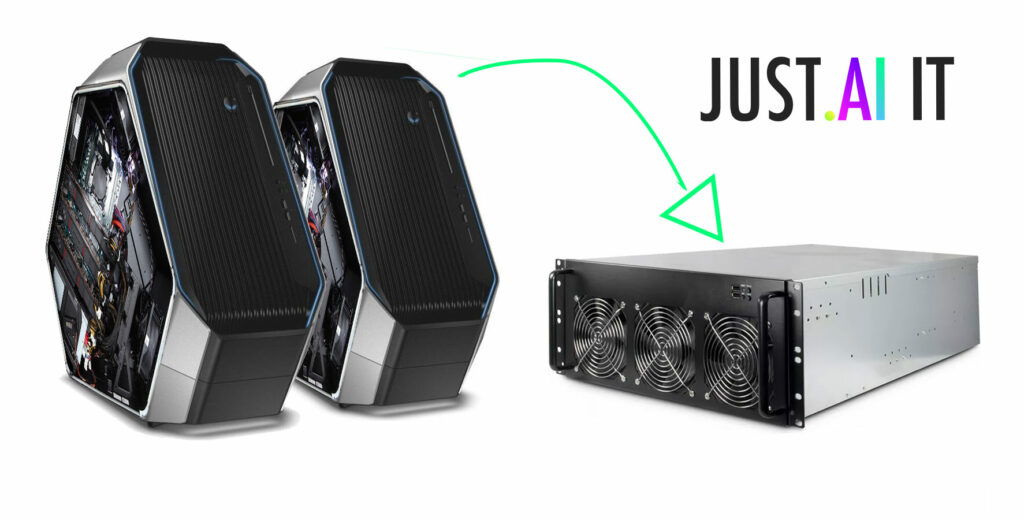 We at Trooper.AI use used computer parts especially from the gaming sector to reassemble high-performance computers. In this way, we not only reduce electronic waste, but also offer cost-effective alternatives to cloud providers.
Each of our servers is unique and that's why we don't think in components, but in TFLOPS. We have many components in stock and can react quickly. How much TFLOPS computing power do you need? Contact us!
We use used gaming hardware and thus extend the life cycle of many components by several years. This protects the environment.
Gaming hardware is designed for high performance. We know exactly how to make used hardware fit for continuous use. You don't have to do without anything.
Your server is assigned only to you up to and including the hardware level and no second customer has access to this server in any form. Any operating system is possible.
17 to 280 TFLOPS PER SERVER
This is equivalent to one RTX A4000 up to ten A5000 at FP32, single precision performance! All in one server with your desired operating system. Looking for specific ML values? The computing power of servers in Tensor TFLOPS is more than 8x higher! Learn more about it on our pricing page.
Our pricing structure is simple: you choose an equipment category and tell us your TFLOPS needs.
Test 7 days free of charge and without obligation.